Lead in our drinking water
With the Flint, Mich. Water crisis coming to a head, it seems that we are hearing more news each day about elevated Lead levels in our drinking water. And some of us are even rallying. Why? Because it has been reported that about half of Newark's schools have been using water contaminated with dangerous levels of lead. As the deliveries of bottled water are rolling in in Newark, the mayor is calling for up to 17,000 of the cities' children to be tested for Lead poisoning.

This is a crisis. Newark Schools aren't alone: Morristown Hospital water also tested high for Lead.
If you have questions on how to test for Lead in your water or how to treat Lead in your water, call us today 800-447-2366 and ask to speak to a specialist.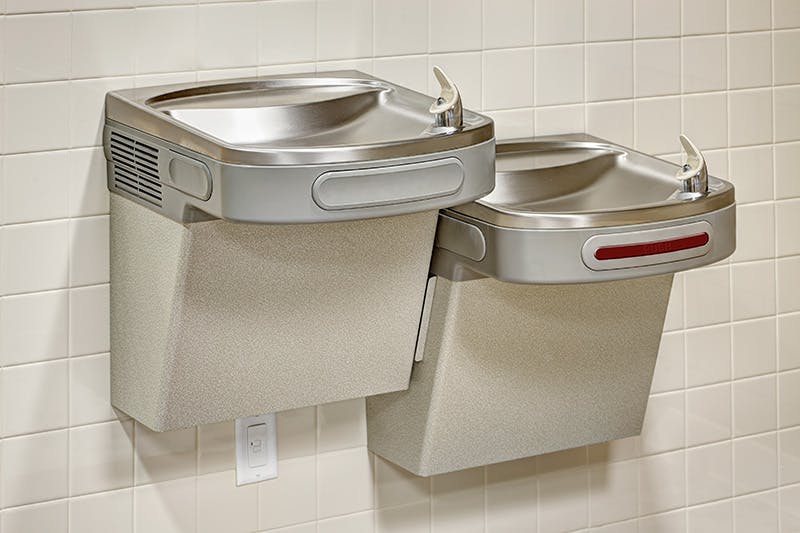 We can test the water in your home.
Elevated Lead typically isn't in the groundwater, but instead comes from distribution systems, plumbing, and fixtures as a consequence to corrosivity or low pH. Lead solder was used to join piping in homes and water mains until the 1980's. The first step is to test the water for Lead. Our technicians are specially trained in Lead sample collection.
We can test the water in schools, offices, and other large buildings.
We have the staff, knowledge, and laboratory capacity to test large buildings with many sampling locations. (Please be advised that non-residential testing cannot be requested by 3rd parties and must be requested by the owner or owner's representative.)